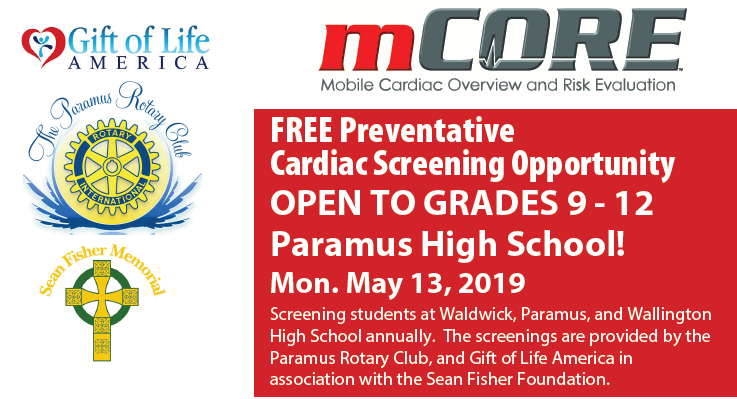 ---
SAVE THE DATE!
We're excited to announce our Annual Sean Fisher Memorial Foundation Golf Outing has been scheduled for Monday, June 17, 2019.
All information will be posted on the Golf Outing page!
Registration Form has been posted.
As always, we sincerely thank you for all your generous support!
Jim & Sheila Fisher
---
Welcome
Sean Patrick Fisher passed away August 25, 2008 on his 13th birthday from Sudden Cardiac Arrest (SCA). By all appearances,  Sean was a healthy teenager. But as was discovered, appearances can be deceiving. There was no reason to have his heart checked – or so we thought. He never complained of chest pain, light headedness or the myriad of other symptoms associated with SCA.
The Sean Fisher Memorial Foundation was established in Sean's memory to screen high school freshmen students for undetected heart conditions, while trying to prevent their families from the unbelievable shock, trauma and lifelong sorrow that sudden cardiac arrest can bring.
Our fundraising efforts have allowed us to provide children with heart health screenings, which includes blood pressure readings, electrocardiograms, echocardiograms, oxygen saturation testing and height, weight and body mass indexing. These screenings have proved to be vital in detecting a number of heart conditions, including hypertrophic cardiomyopathy, which can lead to sudden cardiac arrest.
Learn more about Sean, our mission, or the latest news on our blog.